NEWS FOR 2020
BREAKING NEWS
Anthony's Gallipoli to the Somme has just won Radio New Zealand Concert's 2020 competition to choose New Zealander's most popular piece of classical music. More at Settling the Score. This is the first time a NZ composition has won this annual competition. Many thanks to those who supported this entry.
PIANO CONCERTO No.3
In November the NZSO and soloist Stephen de Pledge gave 2 performances of Piano Concerto No. 3. The whole concert can be viewed on YouTube.
SYMPHONY Number 5 Premiere, DUNEDIN
Anthony's Symphony No.5 was performed by The Dunedin Symphony Orchestra under Mark Taddei. The perfect celebration of a composer's 60th birthday (September 18th) is to play his latest symphony in the Dunedin Town Hall.
Subtitled 'Childhood' the symphony has a theme of regeneration and growth, with reference to the Christchurch earthquakes and the gradual renewal that has followed. It was recorded recently in studio by the CSO.
If you would like to hear Anthony's symphonies 1-4 and read more about them visit the SOUNZ page
Anthony Ritchie Symphonies.
60th BIRTHDAY PERFORMANCE OF REMEMBER PARIHAKA BY NZSO
Anthony's Remember Parihaka was performed and live-streamed on September 27th in Wellington by the New Zealand Symphony Orchestra under the baton of Miguel Harth-Bedoya.
This work commemorates one of the most tragic episodes in New Zealand's history, the sacking of the Maori village of Parihaka by Government troops in 1881, to put an end to the pacifist resistance of Te Whiti and Tohu, and their followers.
RECENT RECORDINGS
NARA: CD A FINALIST IN 2020 NZ MUSIC AWARDS
Three of Anthony's recent chamber works feature on a new CD released by the Swedish ensemble Klara Kollectiv, entitled Nara. The first, Picture Stone for clarinet, violin and piano, was composed in Gotland, Sweden, when Anthony was composer-in-residence at the International Composers' Centre, and is inspired by Viking artefacts and stories. The second, Violin Sonata No.3, was composed for Kiwi violinist Manu Berkeljon, based in Sweden. The third is Three Scenes for Solo Clarinet, composed for Kiwi clarinettist, Anna McGregor.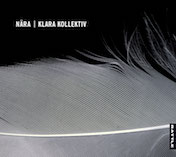 All written in the last 3 years, these pieces sit alongside Lilburn's elegiac Clarinet Sonatina on the album, which is available from Rattle The album can also be downloaded from SOUNZ.
UNDERWATER MUSIC
Radio NZ and SOUNZ have released a new recording of Anthony's Underwater Music for small orchestra, played by the NZ Symphony Orchestra. Dating from 1992 and originally composed for The Auckland Chamber Orchestra, it has been performed a number of times over the years but never recorded. It was inspired by creatures of the sea, with the 3 movements titled Sea-horses, Sting rays and Dolphins. Listen to it at: Underwater Music audio
RHAPSODY NOW ON CD
Anthony's Hungarian-Jewish inspired Rhapsody for Violin and Piano (1998) has been recorded onto CD by New Zealand duo Sarah Watkins (piano) and Andrew Beer (violin). Entitled 11 Frames, the CD is a collection of New Zealand compositions, and has received high praise from critics, winning the Best Classical Album category in the 2020 NZ Music Awards. The CD can be purchased via Rattle Records. You can also download it via Bandcamp from this site. The Rhapsody is based around a Jewish Khosid dance from Hungary.
NEWS FROM 2019
VIOLIN CONCERTO PUBLISHED
Anthony's Violin Concerto has been published by Wai-te-ata Music Press. The concerto was premiered by American superstar Bella Hristova in 2014, a performance that can be viewed on youtube. The new score can be purchased from Wai-te-ata Music Press
RECORDING OF PAS DE DEUX (FOR TWO GUITARS) RELEASED
Husband and wife duo Jane Curry and Owen Moriarty have recorded and released a CD titled Music from New Zealand for Two Guitars. It is a beautiful recording of superb guitar playing, and as well as the Ritchie Opus 51a Pas de Deux also includes works by John Psathas and Jack Body.